[Updated] Warzone Pacific Xbox crashing or freezing (taking to home screen) issue could be fixed with these workarounds

Anurag Chawake
Feb 18, 2022
Bugs and Issues
,
Gaming
,
News
,
Standalone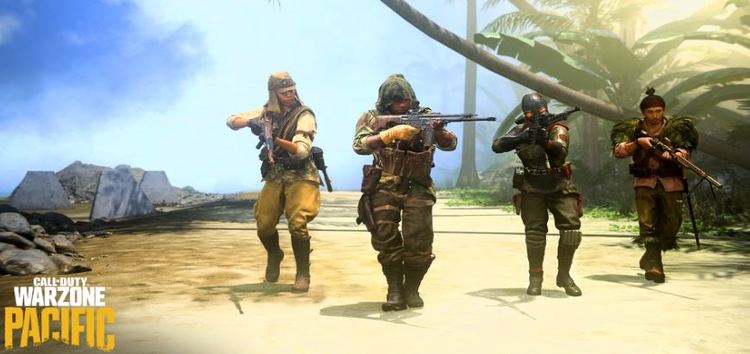 New updates are being added at the bottom of this story…….
Original story (published on December 31, 2021) follows:
Call of Duty: Warzone is a popular online battle royale multiplayer game that was released last year. Successor to Black Ops Cold War, it is one of the few versions of Call of Duty that is free to play.
Developed by Raven Software and published by Activision, Warzone players experience some new issues every few days thanks to the developers dishing out new content.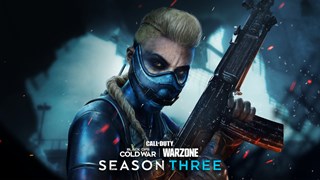 Unsurprisingly, Warzone players are now saying that the game is crashing or freezing on their Xbox after the recent Pacific update. Many say that they are sent back to the home screen or dashboard whenever it crashes.
This is a really serious issue since it is affecting every game mode and is preventing Xbox users from playing the game altogether.
Users said they tried generic troubleshooting steps like reinstalling and restarting the console but Warzone Pacific is still crashing on their Xbox. It is interesting to note that the same issue was reported on PS5 a few days ago.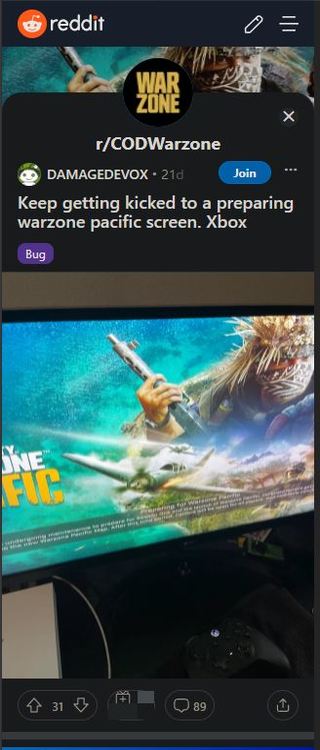 So whenever we try and start a game my friends game resets. The entire warzone pacific game. When he signs in to my account it allows him to play from his Xbox. When I sign into his account it crashes. When I switch back to mine it works fine. What could be the issue with his warzone account that's causing the game to crash and how can we fix it?
(Source)
So can anyone tell me why war zone is crashing my brand new Xbox series x? The new halo does it as well. Click on the game from Home Screen Xbox crashes. Just got my hands on this Xbox at target and sold my old Xbox one s that had small glitch problems compared to this. I can't even get into the game. This issue need to be fixed or Im fixing to sell out and roll with a PS5!!!
(Source)
As it turns out, Raven Software seems to be aware of the issue where Warzone players are unable to connect if they don't own an Xbox Live Gold subscription.
A card on their Trello board indicates that the issue started on December 16 and is currently under investigation.

Fortunately, we came across a bunch of workarounds that seem to be helping those having crashing and freezing issues with the Xbox version of Warzone Pacific.
Some players say that they are able to play Warzone Pacific normally if they subscribe to Xbox Live Gold or get the Game Pass.
Another workaround that might help involves clearing the local save data and rebooting the console. In case you don't know how to, you can watch the video below to learn more.
Last but not the least, it looks like the Nvidia Low Latency setting is causing the game to crash for some. Disabling the toggle is helping some Warzone Pacific players to normally play the game.
Nonetheless, we will be keeping an eye out if and when a fix will be released and update this space accordingly. In the meantime, you can check out our dedicated COD bug tracker to see which issues affect Black Ops Cold War, Warzone, and Vanguard players.
Update 1 (January 4)
02:00 pm (IST): One of the users on YouTube has shared some of the troubleshooting steps the affected may try to see if the issue gets resolved on their unit.
Update 2 (January 12)
10:31 am (IST): Raven Software took to Twitter to announce that they will roll out an update aimed to fix different issues for both Xbox and PlayStation players. So, we can hope this fixes the crashing issue on Warzone Pacific.
Update 3 (January 13)
03:20 pm (IST): The latest mid-season patch for COD: Warzone mentions bug fixes for issues causing instability for Xbox players with more fixes coming soon.
Fixed several issues causing instability on the Xbox and PlayStation platforms.
– More fixes to come. (Source)
Update 4 (January 14)
10:25 am (IST): There are a few general troubleshooting steps that you could try performing in order to fix the crashing or freezing issues on Xbox consoles while playing Warzone.
The first and most obvious being is to restart the game and the console. You can also double-check the internet connection to make sure it's working as expected.
Another step that you could take is to clear the cache on your Xbox. In case you aren't aware of the process to clear cache, you can check out this guide.
Lastly, you could try reinstalling the game and downloading all the necessary packs from scratch.
Update 5 (January 15)
10:50 am (IST): The Xbox Live issue where players were getting the error 'A required network service has failed' is now also listed in the official known issues tracker.
Some players without Xbox Live Gold have reported receiving "A required network service has failed." error messages when attempting to connect to the game. (Source)
Apart from that, Raven Software has also confirmed that they're aware of an issue where controllers get disconnected or become unresponsive on Xbox and PC. As a workaround, the game makers recommend doing the following:
You may need to disconnect and reconnect your controller.

Tip: Make sure your controller's firmware is up to date. Learn how to update an Xbox wireless controller. (Source)
Update 6 (January 17)
03:47 pm (IST): While the issue is yet to be fixed officially by devs, here's another workaround to prevent it from happening.
– Turn off on-demand texture streaming and don't click Xbox home screen button
Here's a video tutorial of the workaround:
Update 7 (January 19)
10:04 am (IST): Microsoft has recently acquired Activision. This acquisition includes iconic franchises from Activision, Blizzard, and King studios such as Warcraft, Diablo, Overwatch, Call of Duty, and Candy Crush.
While the crashing issue on Xbox still persists, players are now hoping that Microsoft will fix this annoying issue.
Update 8 (January 20)
04:21 pm (IST): Following the ongoing issues, developers have delayed season 2 of COD: Warzone in order to work on fixing those annoying bugs. This also means that the crashing issue on Xbox should be fixed soon.
Update 9 (January 21)
12:16 pm (IST): COD: Warzone has bagged another update that brings a few bug fixes. However, it does not mention any fix for the Xbox crashing issue. Here's the changelog of all the bug fixes.
– Fixed collision issues with various elements across Caldera allowing Players to exploit/peek/shoot through them.

– Fixed an issue causing the menu screen to flicker when attempting to join a friend or queue with a party.

– Fixed an issue with reload animations allowing certain Weapons to fire continuously.

– Fixed an issue causing Private Lobby hosts to crash.

– Fixed an issue causing the regular/Advanced UAV rewards from Big Game Bounty and [TOP SECRET] Contracts to not trigger if the player was in a vehicle or anti-air gun. (Source)
Update 10 (January 22)
11:10 am (IST): Two new issues have been acknowledged and listed in COD: Warzone known issues. It includes an issue where players reported game freezes or restarts when interacting with the Xbox Guide while in the Multiplayer menus.
While the issue is scheduled to fix in the future update, here's a workaround that the users can try for now.
In the meantime, if you need to open the Xbox Guide, it is recommended that players back out of the Multiplayer menu to the main title screen before pressing the Xbox button on their controller.
Moreover, an issue with "Whitelist: Timeout" error has also been acknowledged. This will also be fixed in the future update.
And in the meantime, players can avoid it by maintaining network connection when launching and playing the game, even when playing offline modes.
Update 11 (January 24)
03:34 pm (IST): One of the affected users suggested that the crashing issue can be resolved by either downloading the data pack 3 or installing the latest update for the Cold War. So, those having it can try and see if this helps.
Update 12 (January 25)
11:10 am (IST): While the crashing issue on Xbox is still not resolved, the ModernWarzone team suggested a potential workaround for those having issues with Warzone. You can try it and see if the crashing issue gets resolved.
1. Go to manage games/downloads
2. Go to Warzone game files
3. Delete the "reserved space" for Modern Warfare

Have received numerous reports that this fixed tons of issues for console players.
Update 13 (January 26)
01:00 pm (IST): It's worth noting that Raven Software's board for performance issues on Xbox has the highest number of votes among all the issues that are currently under investigation.
This means that the team might be putting some extra effort into fixing it. However, there is no update from the team regarding the fix, but we will keep you informed with the latest developments.
Update 14 (January 27)
12:50 pm (IST): Raven Software has released a new update with a bunch of fixes. It also includes a fix for the issue causing instability when pressing the Xbox home button twice while in-game.
Update 15 (January 29)
11:43 am (IST):Raven Software confirms that the issues where the game would freeze and crash when interacting with the Guide menu on Xbox has been fixed now.
Update 16 (February 15)
06:30 pm (IST): Even after the release of Season Two of COD: Warzone, there does not appear to be a permanent fix for the crashing/performance issues on Xbox.
Also, Raven Software's public Trello board still shows that the issue is under investigation.
Update 17 (February 16)
12:17 pm (IST): Here's another workaround for the crashing issue on Xbox that worked for some users. So, players still affected can try it out on their consoles and see if it helps.
Workaround:
– General

– Tv and display options

– Video modes under advanced

– Uncheck allow Hdr10

– Restart console (Source)
Update 18 (February 17)
11:52 am (IST): Some COD: Warzone players are reporting an issue where the game crashes when attempting to join a match in Caldera. (1, 2, 3, 4, 5, 6, 7, 8, 9)
Fortunately, Sledgehammer Games did not take too long to address this issue. And the Warzone public Trello board now shows that devs are investigating it.
Update 19 (February 18)
11:11 am (IST): One of the affected players has shared a workaround for the crashing issue that worked for some (1, 2, 3). And if this bug is still bothering you then you can try it out.
Workaround:
I had the same problem. To get me to play the game, I removed the random vehicle customization from the paint, music, and horn. And I put a single painting or none and with that I could play. (Source)
Note: We have more such stories in our dedicated Gaming Section so be sure to follow them as well.
Featured image source: Call of Duty
PiunikaWeb started as purely an investigative tech journalism website with main focus on 'breaking' or 'exclusive' news. In no time, our stories got picked up by the likes of Forbes, Foxnews, Gizmodo, TechCrunch, Engadget, The Verge, Macrumors, and many others. Want to know more about us? Head here.
×
Want to work for PiunikaWeb and enjoy best-in-industry compensation & benefits? You'll be glad to know we're hiring experienced candidates.