[Update: Feb. 18] Lost Ark Americas servers down or not working? Here's the current status

Jean Leon
Feb 18, 2022
Bugs and Issues
,
Gaming
,
News
,
Outage
,
Standalone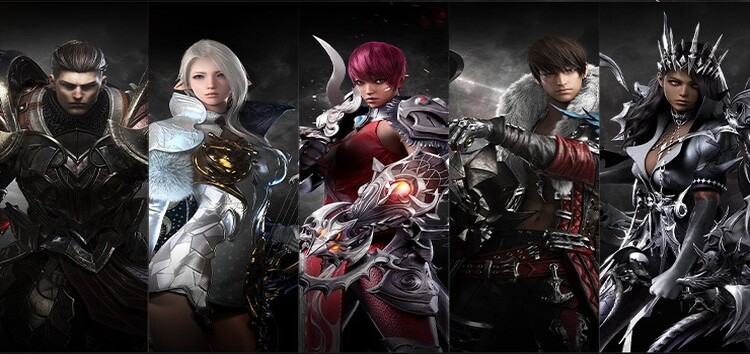 New updates are being added at the bottom of this story…….
Original story (published on February 16, 2022) follows:
Lost Ark was originally released in South Korea over two years ago (2019), but global fans had to wait until last week to start playing the MMO game.
Since the global release of Lost Ark, its players have been encountering some issues that require resolution in order to achieve the best possible experience (1, 2, 3).
Currently many Lost Ark players are complaining that they can't log in due to the Americas servers being down. But the biggest complaint is about the communication policy of the company.
Lost Ark Americas servers down or not working
The Lost Ark team usually notify through their Twitter account when there's planned server maintenance. However, many players are unhappy due to the short warning time before the servers go down.
What time did servers go down?

I've checked the official twitter post and stuff, but basically i've only just got home to see maintenance is happening.. again. how long ago did it start? using time conversions based on the times in the twitter post it would suggest servers have been down for just over 2hours, but the posts on reddit suggest they've just gone down?

TL:DR how long have servers been down. thx
Source
Many reports reflect discontent over the communication policy of the Lost Ark team. The gamers consider that the notices should occur much earlier (1, 2).
This maintenance scheduling is unacceptable

Maintenance isn't the problem, communication of said maintenance is the problem and it's horrifically bad

Can anyone explain logically why amazon gives out 45 minutes of warning for a maintenance that cuts off the end of reset for NA players in a game in which you are rewarded for progressing as far as possible and then doing the hardest guardian raids available for your character right before reset.
Source
This wouldn't be a problem at all if we were given at least one and a half or 2 hours of warning so we can adjust our plans 45 minutes is NOT ENOUGH time. There's no reason this can't be done, they didn't just spontaneously decide to do this hotfix that minute.
Source
Servers affected by maintenance
Right now, Lost Ark server maintenance is affecting those in East, North and South American regions. West and North American servers are currently active.
Update 1 (February 16)
06:35 pm (IST): All Lost Ark Americas servers are now available. However, Central Europe servers are presenting some issues (some are full while others are busy).
Update 2 (February 17)
02:21 pm (IST): Lost Ark players will have to wait around 3 hours to be able to get back to playing the game again as all the servers are being taken down to make way for a new patch.
All servers will be brought down on 2/16 at 11:59 PM PT (2/17 at 7:59 AM UTC) for an update. Downtime is estimated to last approximately 3 hours.

Read full patch notes!
📝 https://bit.ly/3BttnSF (Source)
06:14 pm (IST): It seems that all the servers are again back online from maintenance and the server status for all servers now show as 'Good'.
Update 3 (February 18)
10:27 am (IST): Lost Ark support has also confirmed that the maintenance has been completed and servers are back online.
Also, they have added a new region to host servers in Europe called Europe West. However, it won't be available immediately.
After maintenance, we'll have taken a major step towards opening a new region to host servers in Europe called Europe West. You'll see the region selection tab after maintenance is complete, but new servers will not be available immediately. We'll update you when it's available. (Source)
PiunikaWeb started as purely an investigative tech journalism website with main focus on 'breaking' or 'exclusive' news. In no time, our stories got picked up by the likes of Forbes, Foxnews, Gizmodo, TechCrunch, Engadget, The Verge, Macrumors, and many others. Want to know more about us? Head here.
×
Want to work for PiunikaWeb and enjoy best-in-industry compensation & benefits? You'll be glad to know we're hiring experienced candidates.