[Update: Feb. 11] The Sims FreePlay players unable to download or update game, fix in works

Anurag Chawake
Feb 11, 2022
Android
,
Bugs and Issues
,
Gaming
,
iOS
,
News
,
Standalone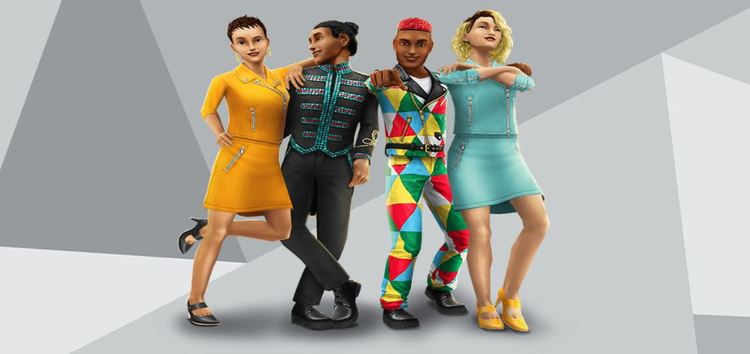 New updates are being added at the bottom of this story…
Original story (published on September 07, 2021) follows:
The Sims FreePlay is a life simulation game developed by Electronic Arts Mobile. Unlike its desktop counterpart, The Sims FreePlay is a free-to-play game that was released on iOS in 2011 and came to Android in February of 2012.
The game lets players create up to 34 characters and customize everything from clothes to their homes. Moreover, players can also visit other people's towns and form relationships with their characters.
Unlike the PC version, The Sims FreePlay requires players to guide the characters they created and perform actions on their behalf. Eight years after its initial release on iOS, the game added the much-requested autosave function.
Since EA frequently dishes out content for the game, it is natural for players to encounter some bugs and issues within the game.
Having said that, an issue has emerged where, according to user reports, many players of The Sims FreePlay are unable to download updates.
Those affected are greeted with 'An error occurred while downloading assets' error whenever they try to download the update.
So I've downloaded the update tonight and things were just fine (I've started playing the Sim Chase and Influence Island), but the next time I opened my game, I get a screen saying I need to update to continue, then I get an error message when I click on Proceed.
It then asks if I want to retry or quit, and I get another error message when I click on retry. Basically my game doesn't register that the update has been downloaded (and the game icon hasn't changed), and I can't open it anymore now. What should I do?
(Source)
My data is usually stronger than my wifi, and the download fails. And it just… won't… even… attempt to start…
(Source)
Heck, they are even unable to download The Sims FreePlay update even when connected to Wi-Fi. What initially seemed to be a connection issue turned out to be a server issue on the developer's end.
Fortunately, EA quickly acknowledged the matter and said it is working on fixing the bug but there is no ETA on when the game will be playable again.
In the meantime, EA is advising players not to update the game and if they have already done so, wait till the developers come up with a hotfix.
We will update this space once EA fixes the issue so make sure you keep checking this article for further updates.
Update 01 (September 08)
10:46 am (IST): New reports now have it that this issue has since been addressed. We shall continue to keep an eye on user feedback to ascertain that indeed this has been fixed.
Update 02 (February 10)
06:06 pm (IST): Many players are now reporting (1, 2, 3, 4, 5, 6, 7) issues with The Sims where the game is not working or crashing for them.
Here are some reports for reference:
I can't open the game. It says it's unable to load my assets and I need to check my connection settings. 😒 My settings are fine. Anyone else? What should I do? (Source)
My Android game kept crashing yesterday – still crashing. It is trying to do a mini update (?) before opening. My iPhone game works. Hmmmmm…… 🤔 (Source)
Fortunately, the support team has acknowledged the issue and said that they are working on a fix that should arrive as soon as possible.
Update 3 (February 11)
06:50 pm (IST): The Sims support said that they are working on a fix and compensation for players. However, they did not share any ETA for the same.
Featured image source: Electronic Arts
Note: We have more such stories in our dedicated Gaming Section so be sure to follow them as well.
PiunikaWeb started as purely an investigative tech journalism website with main focus on 'breaking' or 'exclusive' news. In no time, our stories got picked up by the likes of Forbes, Foxnews, Gizmodo, TechCrunch, Engadget, The Verge, Macrumors, and many others. Want to know more about us? Head here.
×
Want to work for PiunikaWeb and enjoy best-in-industry compensation & benefits? You'll be glad to know we're hiring experienced candidates.