[Updated] Google Calendar for iOS syncing issue when dragging events acknowledged, fix in works

Jean Leon
Jan 31, 2022
Apple
,
Apps
,
Bugs and Issues
,
Google
,
iOS
,
News
,
Standalone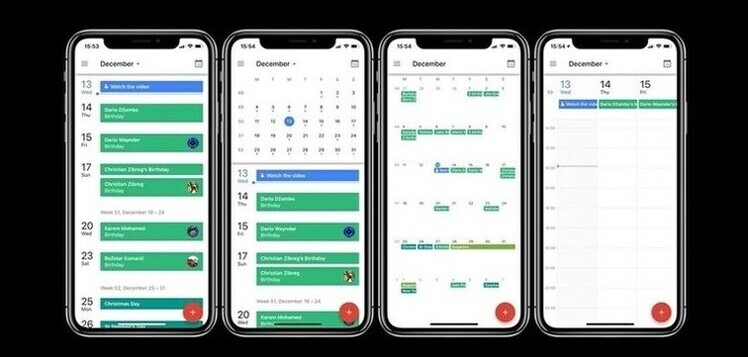 New updates are being added at the bottom of this story…….
Original story (published on January 26, 2022) follows:
Google Calendar is one of the most useful Google services. It is available in both a web version and a dedicated app for mobile devices (Android/iOS).
The Google Calendar app offers a good number of possibilities to boost productivity. One of its best features is synchronization, allowing you to save your settings and events between all compatible devices.
But, having said the above, the Google Calendar app for iOS is suffering from a syncing issue. Apparently, this happens when users drag events after the most recent update of the app (1, 2).
Google Calendar (iOS) syncing issue when dragging events
According to multiple reports, when users of the Google Calendar app for iOS drag an event, the sync feature does not work properly. So, the changes are not saved between different devices.
Changes on Google Calendar iOS app not syncing to Google Calendar on web

When using the iOS Google Calendar app on both the iphone and iPad the date and time of the event don't update or get saved when using the hold & move function, i.e when you drag an event to a new date or time. If you touch the event to open it and then amend the date or time everything works fine, but when dragging to a new date or time slot the new date/time doesn't get saved and the event reverts back to the original.
Source
However, this does not happen through the web version of Google Calendar. So, in a browser, if users drag an event to a new date or time, this is reflected in the iOS app.
I can add events on both my web-based Google Calendar and they appear in my iOS Google Calendar, but any changes I make to an event on the iOS calendar (a) do not change on the web, and (b) on the iOS revert back to the original unchanged time.

I've tried removing my account from the iOS app and putting it back. I've tried deleting the iOS app and reinstalling it. The problem persists.
Source
Google team is already aware
A Google product expert confirmed that the company is aware of this annoying glitch. They are currently developing a fix, but there is no estimated arrival date for it.
Thanks everyone, this does indeed only seem to affect dragging events in the latest version of the iOS app. The team are now working on a fix, and hopefully it won't take too long…
Source
Once new developments related to this matter emerge, we will update this article. So, stay tuned with us.
Update 1 (January 31)
06:08 pm (IST): A product expert on the Google community forum said that this issue has been fixed in the latest app update. So, users can update to version 22.1.1 from the Play Store and see if gets fixed.
Hi, yes you need to update to the latest version on the App Store. When I first went to the Google Calendar page I didn't see "Update" but had to leave and come back, then the update showed up. The new version (22.1.1 released yesterday) fixes this for me. (Source)
Featured Image: Google
PiunikaWeb started as purely an investigative tech journalism website with main focus on 'breaking' or 'exclusive' news. In no time, our stories got picked up by the likes of Forbes, Foxnews, Gizmodo, TechCrunch, Engadget, The Verge, Macrumors, and many others. Want to know more about us? Head here.
×
Want to work for PiunikaWeb and enjoy best-in-industry compensation & benefits? You'll be glad to know we're hiring experienced candidates.