Plex slow & lagging UI issue on Samsung, LG smart TVs persists after latest v5.30.1 update; potential workaround

Jean Leon
Jan 29, 2022
Apps
,
Bugs and Issues
,
LG
,
News
,
Samsung
,
Smart TV
,
Standalone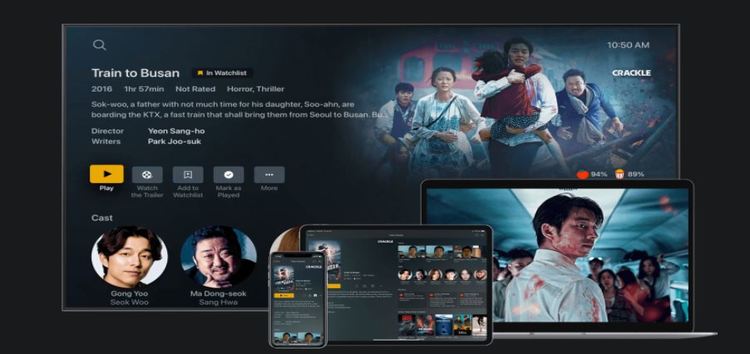 Plex is an app that allows users to set up their own media centers at home. It is a very popular app among users of Smart TVs due to the additional possibilities it offers.
However, users of the app are suffering from various performance issues lately. As an example of the above, recently we covered the sudden audio dropouts and inability to play content that some face.
Now, new reports indicate that Plex app is experiencing slow and lagging UI on Smart TVs from Samsung and LG smart. Also, the glitch persists even after the most recent update of the app.
Plex app for Samsung, LG smart TVs slow/lagging UI
According to multiple reports, the Plex app UI is not having the best possible performance on Samsung and LG smart TVs. Apparently, the navigation through the interface presents a noticeable lag.
When i launch Plex app on my Samsung q9fn smart tv today i get Plex start screen to choose Modern and Classic layout. It looks like Plex app updated without my demand. And now i'm expeirencing with slow and lagging gui. Much slow than it was before.

I reinstall Plex app but this does not help. I also tried to switch between Classic and modern layout, disable App Background and Datails Background.
Source
Just adding my $0.02. Brand new Samsung UE65AU9000 with a brand new install of the Plex app, it works great apart from the menus (and even, annoyingly, entering pins on the switch user menu) being unbearably slow. I think I may have to plug the MiBox back in to use Plex which is a shame as it was nice to have it all built in.
Source
Issue still present after recent update
It is worth noting that the Plex app for Samsung and LG smart TVs recently received an update. But, according to reports, the problems of slowness and lag in the UI remain present.
Potential workaround
Having said the above, there is a potential workaround that could help mitigate the issue. For this, you should set 'Allow insecure connections' and 'Prefer insecure connections' options on 'preferred' instead of 'mandatory'.
I've fixed the lagging on my tv!
After setting 'Allow insecure connections' and 'Prefer insecure connections' to preferred instead of mandatory, Plex is behaving as it should again.

I can't remember changing this setting and it wasn't obvious to me that this needed changing, so I am hoping sharing this fix will help some of you as well.
Just hope that haven't made my home network vulnerable by changing these settings…
Source
At the moment, there seems to be no official acknowledgment of the problem. Once new updates related to the matter arise, we will update this article with all the pertinent information.
PiunikaWeb started as purely an investigative tech journalism website with main focus on 'breaking' or 'exclusive' news. In no time, our stories got picked up by the likes of Forbes, Foxnews, Gizmodo, TechCrunch, Engadget, The Verge, Macrumors, and many others. Want to know more about us? Head here.
×
Want to work for PiunikaWeb and enjoy best-in-industry compensation & benefits? You'll be glad to know we're hiring experienced candidates.