[Updated] Tennis TV app not working on Apple TV issue after recent update officially acknowledged

Jean Leon
Jan 26, 2022
Apple
,
Apps
,
Bugs and Issues
,
iOS
,
iPadOS
,
News
,
Standalone
,
tvOS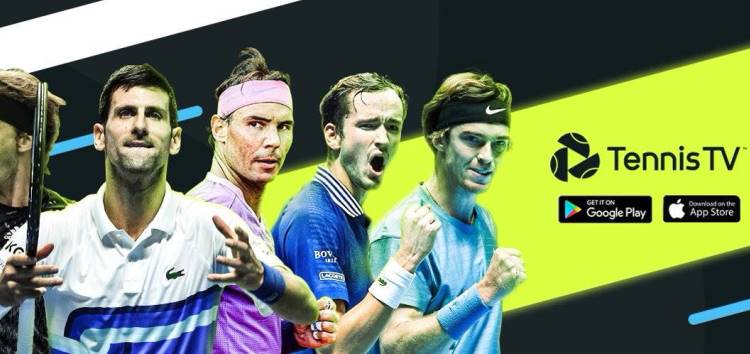 New updates are being added at the bottom of this story…….
Original story (published on January 03, 2022) follows:
Tennis TV is the official streaming service for the ATP World Tour. The service is available on various platforms such as Apple TV, iOS, and iPad OS.
However, in the last few hours, Tennis TV app users for Apple TV have been facing various problems related to both the performance of the app and the image quality.
According to multiple reports (1, 2), the most recent update of Tennis TV for Apple TV presented serious performance issues and its performance was seriously affected.
Also, although most of the reported problems are from Apple TV users, users of other Apple platforms, such as iOS and iPadOS, suffer from similar situations.
Tennis TV app performance and image quality issues after latest update
Reports from unhappy users agree that the problems started since the arrival of the latest update for the Tennis TV app. First, the image quality and overall performance is now worse.
TennisTV Quality

Has anyone noticed the TennisTV quality has been worse ever since the upgrade? I'm finding that it has a noticeably worse frame rate, and it's choppier than it used to be. I've checked my internet speed, and my other streams are all completely fine. Anyone else?
Source
In addition to the above, the functionality of the app has also been limited after the update. For example, some users report no longer being able to rewind during live matches.
It is terrible. I'm watching on my laptop, and I find that I'm unable to rewind live matches to replay a cool shot or moment. It just keeps bringing me back to the live broadcast. Which is unforgivable for a paid stream honestly. They've really mucked it up.
Source
Also, as mentioned at the beginning, the problems are not limited to Apple TV, since iOS, and iPadOS users are also facing multiple performance issues.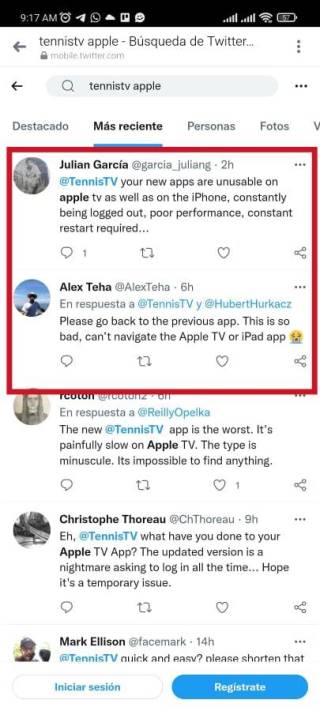 Non-stop login issue bothering users
One of the most annoying problems brought by the latest Tennis TV update is that now the platform constantly asks the user to log in.
@TennisTV
what have you guys done with the app??? the updated version is horrendous: streaming quality/resolution has been reduced, we are constantly being asked to log back in (by going to a 353985346 letter url!), and it is so clunky to navigate!!! just plain awful!
Source
Also, the log in process is now more cumbersome. To do this, the user must use an exaggeratedly long URL every time the system asks for it.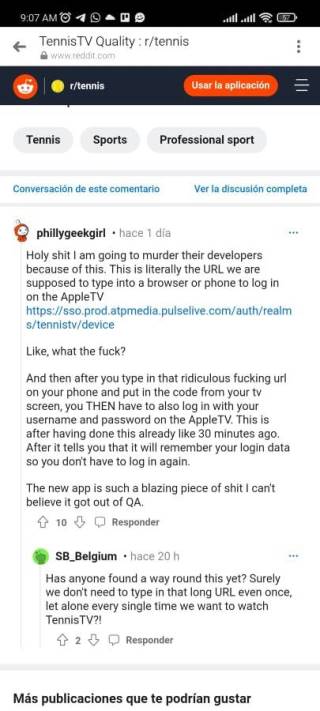 Tennis TV team already aware and working on a fix
Fortunately, the Tennis TV team is already aware of the reported problems. They also state that they are working on solving them as soon as possible. But, there is still no ETA for a fix.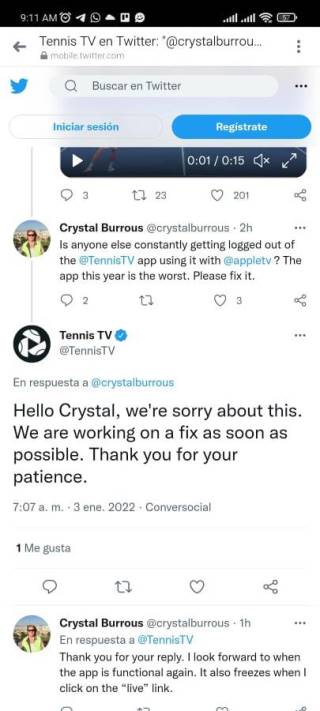 So, it only remains to wait for the update with the necessary corrections to be sent. Finally, we will update this article when this happens to keep you informed.
Update 1 (January 26)
03:27 pm (IST): Tennis TV has confirmed that the issue where the application was not working on Apple TV has been fixed with 3.0.3 version update.
Some users were being logged out of their Apple TV device repeatedly. This has now been fixed as of 07/01/22. Users should download the latest version of the app – version 3.0.3 – to resolve this issue. (Source)
Moreover, Tennis TV users on Roku are also facing a similar issue where the app won't load and click back to the main Roku screen. Moreover, one of the affected users claims that Tennis TV devs are aware of the issue and are working on a fix.
Featured Image: Tennis TV
PiunikaWeb started as purely an investigative tech journalism website with main focus on 'breaking' or 'exclusive' news. In no time, our stories got picked up by the likes of Forbes, Foxnews, Gizmodo, TechCrunch, Engadget, The Verge, Macrumors, and many others. Want to know more about us? Head here.
×
Want to work for PiunikaWeb and enjoy best-in-industry compensation & benefits? You'll be glad to know we're hiring experienced candidates.