[Update: Jan. 25] Sony Android 12 update tracker: List of eligible and supported devices, release date and more

Dwayne Cubbins
Jan 25, 2022
Android
,
Android 12
,
News
,
Sony
,
Tracker
,
Updates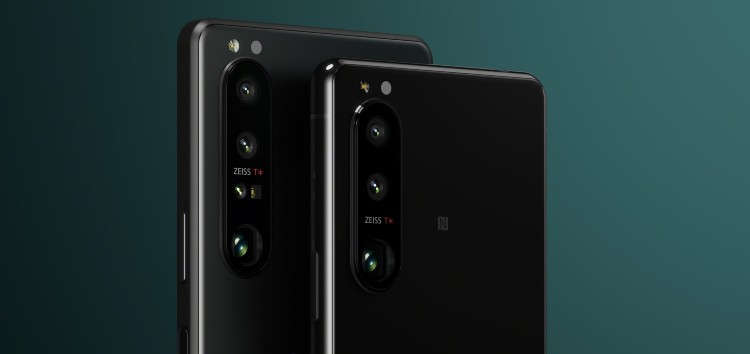 New updates are being added at the bottom of this story…….
Original story (published on May 05, 2021) follows:
Sony is currently the only major Android smartphone vendor that has rolled out the Android 11 update for all eligible devices.
One might argue that the company did not have many eligible phones, which is a fair point, but even OnePlus only has a few phones to update and is still struggling to bring the new Android OS to its devices.
That said, Android 11 is now stale news considering the fact that Google has already begun testing Android 12 via its Developer Preview builds for the Pixels.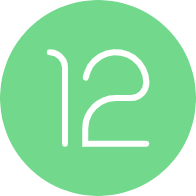 Google is also set to reveal its plans for Android 12 later this month at its I/O event that will take place between May 18 – 20.
So in this article, we'll be tracking all developments related to the Android 12 update for Sony Xperia smartphones.
Sony Android 12 update release date
As mentioned earlier, Google is currently testing Android 12 via the Developer Preview program. However, this will soon change as it is expected to kick-start the beta program this month.


Now since Sony does not partake in any beta program, Xperia phone users will have to wait until the company decides to release the stable update.
Speaking of which, Google is expected to release the stable version of Android 12 to the public towards the tail end of August or early September.
However, Sony may wait until the end of the year to start rolling out the Android 12 update for eligible Xperia phones if the Android 11 rollout is to be taken into account.
List of eligible devices
In the past, Sony has rolled out 2 major OS updates for its smartphones. This means that any Sony Xperia device launched with Android 10 or Android 11 onboard should be eligible for the update to Android 12.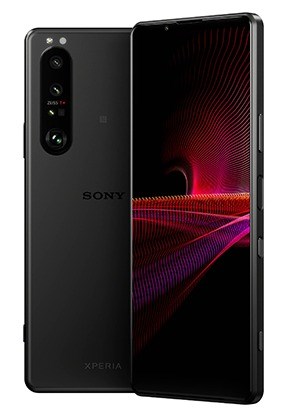 And since Sony has a relatively small portfolio of smartphones, it isn't all that hard to guess which of them will be getting the upcoming Android OS.
With that in mind, we've curated a list of existing phones from Sony that we believe will get the update.
– Sony Xperia 1 III
– Sony Xperia 5 III
– Sony Xperia 10 III
– Sony Xperia 10 II
– Sony Xperia 5 II
– Sony Xperia 1 II
– Sony Xperia Pro
That said, this shouldn't be considered as an official confirmation, because it isn't. We'll be updating the article as and when there are any new developments regarding Android 12 for Sony smartphones.
Update 1 (May 28, 2021)
IST 01:55 pm There are reports that claim Sony Xperia 1 and 5 may get Android 12 but that's highly unlikely as the devices are old and do not fall under the 3 major OS update policy and have already bagged the promised 2 major OS updates.
Update 2 (October 08, 2021)
IST 02:57 pm Sony added AOSP build instructions for Android 12 to Xperia Open Devices. Thus, developers can check out the instructions to use and contribute to the latest Android version.
Update 3 (January 07, 2022)
IST 04:50 pm Sony has reportedly begun seeding the stable Android 12 update for the Xperia 1 III and the Xperia 5 III with the build number 61.1.A.1.149. The December patch also tags along.
At present, only the Dual-SIM variants of the devices sold in Russia are picking up the new Android version.
Update 4 (January 18, 2022)
IST 04:24 pm: Earlier we mentioned that the Sony Xperia 1 and 5 may get the Android 12 update. However, now reports suggest that Sony will not update both these handsets to the latest OS.
Apart from the official response, in Japan, DoCoMo has already made it clear that Sony Xperia 1 and Xperia 5 are not subject to update to Android 12.
Update 5 (January 20, 2022)
IST 11:10 am: Sony has reportedly released the Android 12 update for Xperia 1 III HK units.
Moreover, the major carriers Japan, NTT Docomo, and Rakuten Mobile have revealed the devices that will soon pick up the Android 12 update.
It includes Xperia 1 II, Xperia 10 II, Xperia 5 II, Xperia 1 III, Xperia 10 III, Xperia 10 III Lite, Xperia 5 III, and Xperia Ace II, and will probably be offered to Xperia PRO and Xperia PRO-I.
Update 6 (January 25, 2022)
IST 05:01 pm: Google introduced a new internet tile with Android 12, where you get two options for internet and Wi-Fi. Some users didn't like it as they have to tap two times to access one of these options.
However, Sony's Android 12 has two different toggles for internet and Wi-Fi provided directly in the quick settings and can be turned on or off by just a single tap.
But there's a catch, you only get these two separate toggles if you factory reset the device after upgrading. More on that here.
| | | |
| --- | --- | --- |
| Device | Update status | Notes |
| Sony Xperia 1 III | Released | – Stable update first released in Russia |
| Sony Xperia 5 III | Released | – Stable update first released in Russia |
Note: We'll add the tracker table to this article once Sony starts seeding the Android 12 update to any device.
PiunikaWeb started as purely an investigative tech journalism website with main focus on 'breaking' or 'exclusive' news. In no time, our stories got picked up by the likes of Forbes, Foxnews, Gizmodo, TechCrunch, Engadget, The Verge, Macrumors, and many others. Want to know more about us? Head here.
×
Want to work for PiunikaWeb and enjoy best-in-industry compensation & benefits? You'll be glad to know we're hiring experienced candidates.