[Update: Jan. 18] T-Mobile outage: service down or not working for many

Zohaib Ahmed
Jan 18, 2022
AT&T
,
News
,
Outage
,
Sprint
,
Standalone
,
T-Mobile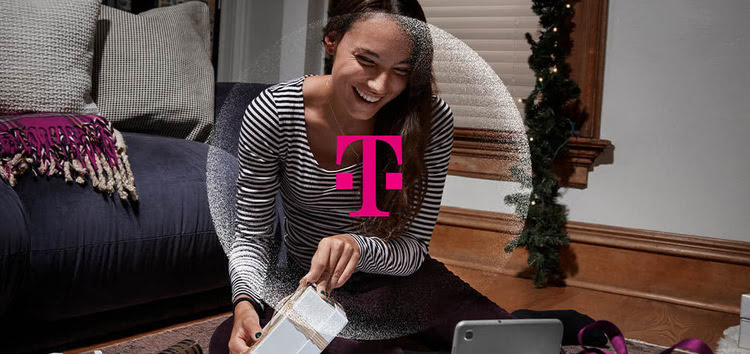 New updates are being added at the bottom of this story…….
Original story (published on December 26, 2020) follows:
T-Mobile has suffered an outage in all of Tennessee following the Christmas morning blast at Nashville. The carrier is not the sole victim though as its downtime means that Sprint and Mint Mobile are affected as well.
This is because Mint Mobile makes use of T-Mobile cell phone towers, and due to the fact that Sprint was recently merged into T-Mobile with the latter emerging as the surviving brand.
And the matter is evident from a Mint Mobile support agent as shown below.
And following the incident, social media is abuzz with affected users lamenting that they are unable to make calls or make use of any cellular service for that matter.
Multiple sources report that T-Mobile is experiencing service issues in multiple locations across the southeastern portion of the United States. Sources confirm that these issues are directly related to the earlier explosion in Nashville, Tennessee.
Source
Live outside of Nashville. 911 outage in the area. T-mobile service not working.
Source
The explosion apparently occurred near an AT&T tower which has resulted in AT&T being the worst affected among the bunch with a massive service disruption that has lasted for over 10 hours and is still ongoing at the time of this piece's writing.
What's odd here is the fact that for some reason, T-Mobile and Mint have been affected by the outage as well. A Redditor has given a possible explanation for this though.
Well a major ATT backbone was affected in the blast. I know Mint uses T-Mobile towers, but I wouldn't be surprised if there is some connection somehow. There might even be a clause in the contracts of mvno's stating that when a network is down, the majority carrier has exclusive use before mvno's are allowed back on the network.
Source
But while the Mint Mobile support agent does seem to imply that the outage has affected the entire state of Tenessee, there are a few reports that indicate otherwise.
In my area of Nashville, T-Mobile is working fine. AT&T is not working at all.
Source
Moreover, unlike AT&T which was quick to acknowledge the matter, there hasn't been any official statement by T-Mobile or Mint as of yet, although the number of affected users seems plentiful.
Service for some customers in Nashville & surrounding areas may be affected by damage to our facilities from the explosion this morning
Source
This is apparent from a large number of reports on T-Mobile down detector. Look for yourself from this link.
Anyways, as stated by AT&T, the carrier is diligently working to restore services as early as possible, and if the T-Mobile/Mint and AT&T outages are truly linked, users can expect a service restoration soon enough.
With that being said, we will continue to track the T-Mobile/Mint outage for further developments and update the article accordingly. For now, be sure to let us know in the comments below about your experience.
Update 1 (November 09)
12:16 pm (IST): It seems all major telecom companies in the US including AT&T and Verizon are undergoing a widespread outage and T-Mobile is no exception.
Many users have taken to Twitter to report that T-Mobile services are down and not working.
Yeah! Same on T-Mobile down here! What in the chain provides the data for… all of that? (Source)
xfinity down, T-Mobile failing me, everything is collapsing in the bay (Source)
xfinity is down and T-Mobile is way slower than usual. It reminds me that the world is so boring when you don't have the Internet. (Source)
We're also seeing a spike in outage reports on Downdetector too.
06:19 pm (IST): It appears that things have come back to normal for T-Mobile customers in the Bay area following the outage earlier today.
Update 3 (November 30)
11:16 am (IST): AT&T, T-Mobile, and Verizon subscribers now report an outage that is causing them not to be able to call each other. This is slowly being resolved.
Update 4 (January 18)
01:20 pm (IST): There seems to have been a sudden spike in the number of reports indicating an outage with T-Mobile on Downdetector.
The magenta carrier is yet to acknowledge any outage or downtime in any area.
PiunikaWeb started as purely an investigative tech journalism website with main focus on 'breaking' or 'exclusive' news. In no time, our stories got picked up by the likes of Forbes, Foxnews, Gizmodo, TechCrunch, Engadget, The Verge, MacRumors, and many others. Want to know more about us? Head here.
×
Want to work for PiunikaWeb and enjoy best-in-industry compensation & benefits? You'll be glad to know we're hiring experienced candidates.