[Update: June 28] Xiaomi MIUI 12.5 update bugs, problems, & issues tracker: Here's the current status
Zohaib Ahmed
Jun 28, 2021
Android, Black Shark, Bugs and Issues, News, Poco, Redmi, Tracker, Xiaomi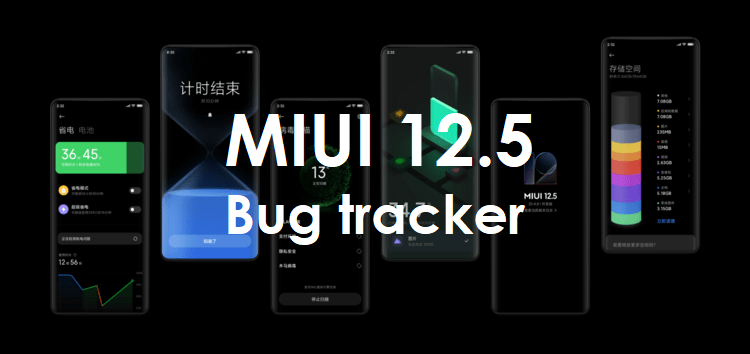 New updates are being added at the bottom of this story…
Original story (published on May 29, 2021) follows:
Last year has to be one of the busiest ever for the devs behind MIUI, so much so that two major versions got worked upon simultaneously. The outcome of this is the highly sophisticated Android skin MIUI 12.5 has turned out to be.
However, while feature additions have indeed kept the MIUI development team quite busy, little attention has been given to optimization and stability. This was crucial for a piece of software as heavy and resource-demanding as MIUI.
The oversight has resulted in an extremely laggy software experience that is indiscriminate to the price range a device lies in, combined with long-existing bugs screaming for attention.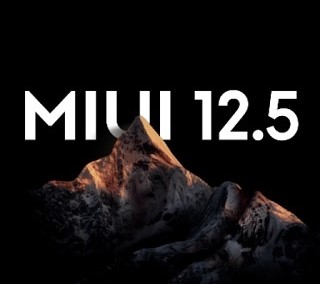 To give an insight into how bad the situation has been lately, we recently highlighted how a community moderator recommended staying on Android 10 until Xiaomi solved the stability issues plaguing Android 11.
Yep, things have definitely worsened with the onset of Android 11, so much so, that Xiaomi had to issue an apology combined with the reason behind Android 11-based MIUI 12's stability woes.
Still, even in the light of all this criticism, MIUI continues to have a tight grip over a massive fan following that track's MIUI's every avant-garde feature, combined with dedicated developer communities keen on enhancing the MIUI experience.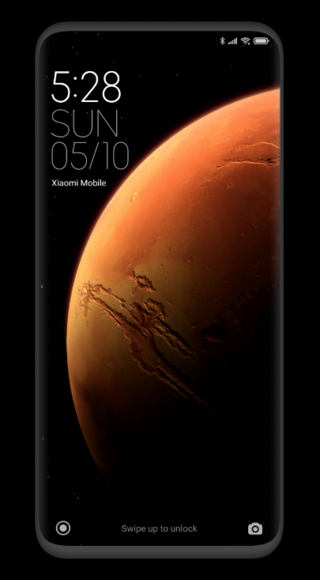 Xiaomi sure has a lot of patchwork to be done before MIUI is elevated to the near-perfect status.
Thankfully, there's now growing evidence that the Chinese OEM is indeed upholding its promise to do better. A new list recently showed up comprised of an array of bug-fixes to be done with future MIUI 12.5 beta updates.
This is combined with the claims of MIUI 12.5 to bring along significant improvements in fluidity by prioritizing gesture rendering, and reducing CPU usage and power consumption by 22% and 15% respectively.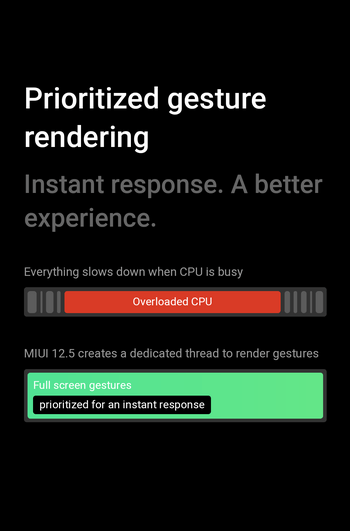 Xiaomi has one last shot at redemption and a lot riding on with the MIUI 12.5 update. Hopefully, it won't screw up this time.
That said, bugs are the essence of any software and MIUI 12.5 is obviously no different. As more and more devices are added to the ever-growing list of devices running the update, one can expect new bugs to pop up as well.
We will keep track of such bugs and issues reported by MIUI 12.5 users and update this article regularly to reflect them.
Update 1 (June 01)
06:30 pm (IST): Petition requesting better MIUI 12.5 support for global devices and pushing for the return for MIUI stock apps along with better optimization has gotten over 7000 signatures. Head here to read Xiaomi's response.
Update 2 (June 05)
01:59 pm (IST): There have been several complaints of a persistent media playback notification bug following the MIUI 12.5 update on a bunch of devices and here's all you need to know.
Update 3 (June 12)
01:22 pm (IST): A fix is now in the works for the gap issue that arises when the media notification is dismissed. More details here.
01:49 pm (IST): A user has shared a possible solution for the media player notification gap issue. To know more, head here.
Update 4 (June 17)
04:09 pm (IST): The Poco X3 Pro reportedly suffers from lag issues despite having a flagship processor, even on MIUI 12.5, and here's all you need to know about it.
Update 5 (June 26)
04:00 pm (IST): Xiaomi Mi Note 10 users have been complaining about lag issues ever since MIUI 12.5 update based on Android 11 made an appearance for the device. Thankfully, the dev team seems to be up to something to resolve the problem.
Update 6 (June 28)
05:40 pm (IST): A few Xiaomi Mi 11 users running MIUI 12.5 have complained about cast connectivity issues, but they're set to get rectified soon as per forum mod.
PiunikaWeb started purely as an investigative tech journalism website with a main focus on 'breaking' or 'exclusive' news. In no time, our stories got picked up by the likes of Forbes, Fox News, Gizmodo, TechCrunch, Engadget, The Verge, MacRumors, and many others. Want to know more about us? Head here.
×
Want to work for PiunikaWeb and enjoy best-in-industry compensation & benefits? You'll be glad to know we're hiring experienced candidates.