[June 28 Outage] GCash down or temporarily unavailable? You're not alone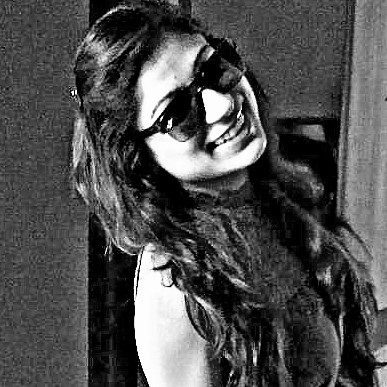 Aparajita Sharma
Jun 28, 2021
News, Outage, Standalone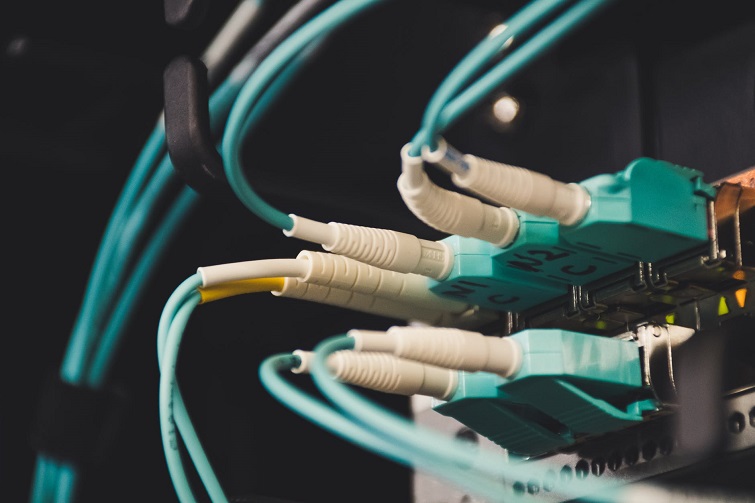 This story is being continuously updated…. New updates are being added at the bottom…..
Original story (published on March 29) follows:
Incoming is a service outage alert!
Is GCash down, not working, or throwing a "temporarily unavailable" notification ? Please be informed that the service is seemingly going through an outage which has got the affected users to route to micro-blogging site Twitter to highlight their concern.
Take a look at what some of those affected have to say:
awit gcash down
source
Why is gcash down? Huh?
source
Here's the error that pops up.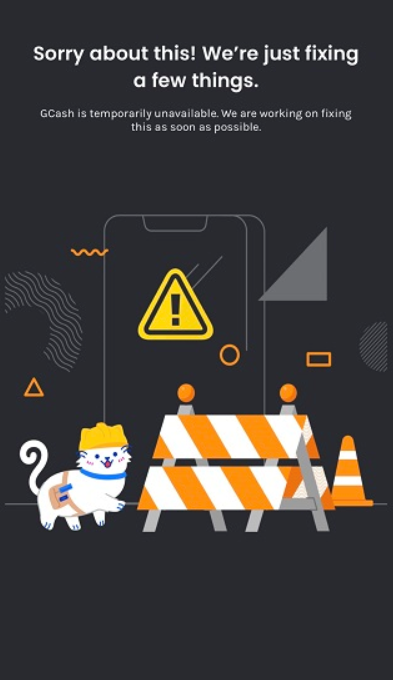 A quick look at Down detector – a service that gives a realtime overview of outages and other issues – reflects GCash is encountering a glitch in some regions. Here's a live outage map showcasing the same: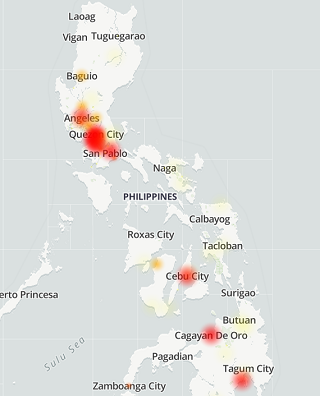 Coming to whether there's an official word on the matter, well, it's yet to come. But be informed, we're keeping a continuous tab on the service's social media and other official channels for more information.
So we'll update this page with relevant info as and when we catch hold of any. In case you're facing the problem discussed here, stay tuned for more updates.
Update 2 (Apil 06)
Going by recent reports on Twitter, it appears the service is down again as of writing this. Down detector also conveys the service is having issues in some of the regions as can be seen in the live outage map below: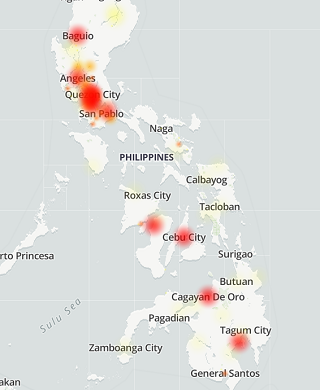 However, there is yet to come to an official word on the matter.
Update 3 (Apil 06)
Here is the error that users are getting to see – "Sorry about this! We're just fixing a few things. GCash is temporarily unavailable. We're working on fixing this as soon as possible."
Update 4 (April 06)
GCash support on Twitter has finally acknowledged the problem. Here is what they have to say:
GCash App is temporarily unavailable. We're sorry for the inconvenience. We will notify you once our services are back via our official social media channels or GCash Help Center. Thank you for your patience.
Update 5 (June 16)
The GCash app has now gone down once again and the Down Detector has seen several hundreds of reports. There doesn't seem to be any sign of an official acknowledgment but stay tuned.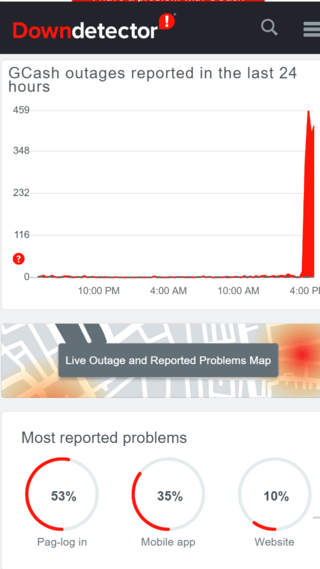 is gcash down? pls i just want dinner
Source
i'm hungry and i'm supposed to eat but gcash is down
Source
Update 6 (June 28)
Outage alert! Looks like GCash is down and not working for many as of writing this. Apart from the reports on Twitter, the Down detector also conveys the same (as can be seen in the outage map below):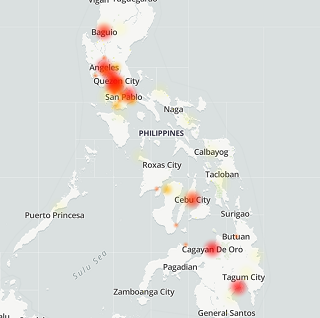 What's good is GCash support of Twitter has acknowledged the issue:
The GCash App and its services is temporarily unavailable. Our team is working hard to restore our services and we apologize for the inconvenience.

We'll let you know once the app is ready for use on our official Facebook page.
PiunikaWeb started as purely an investigative tech journalism website with main focus on 'breaking' or 'exclusive' news. In no time, our stories got picked up by the likes of Forbes, Foxnews, Gizmodo, TechCrunch, Engadget, The Verge, Macrumors, and many others. Want to know more about us? Head here.
×
Want to work for PiunikaWeb and enjoy best-in-industry compensation & benefits? You'll be glad to know we're hiring experienced candidates.