FonePaw Data Recovery Wizard makes recovering deleted files quick & easy on Windows & Mac

TeamPW
Jun 01, 2021
Apple, Apps, macOS, Microsoft, News, Sponsored Post, Windows, Windows 10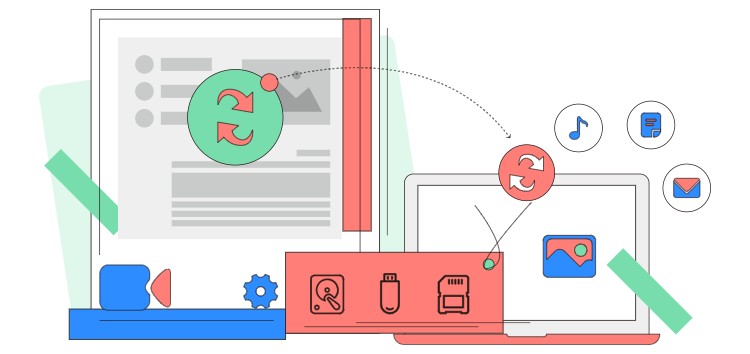 Even though data recovery tools have been around for ages for the general public, many people assume that the only way to get back lost data is to call up technical support.
While you may need technical support for some things, data recovery shouldn't be one of them, especially when there are free and easy-to-use recovery tools such as the Data Recovery Wizard from FonePaw.
In the past, recovering data from hard drives, SD cards, flash drives, and other storage media used to be a chore since most recovery tools were not user-friendly.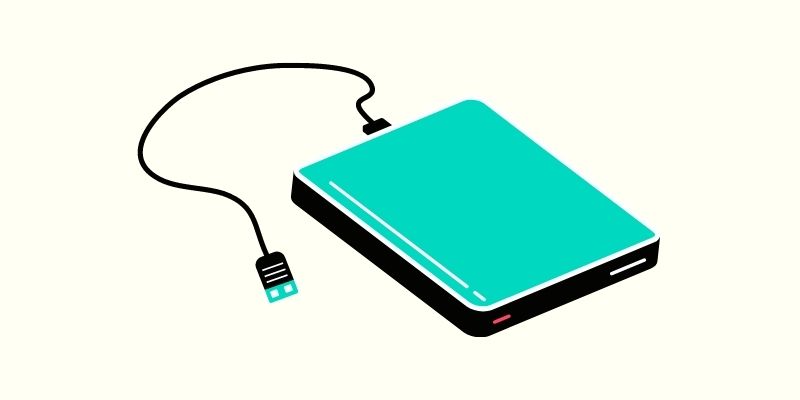 Fortunately, that has changed over the years and in this post, we're going to take a look at the FonePaw Data Recovery Wizard that makes recovering deleted files and media quick and easy.
FonePaw Data Recovery Wizard features
Right off the bat, FonePaw does exactly what its name suggests. The data recovery tool lets you recover accidentally deleted files or data that may have been lost due to a system crash.
The FonePaw Data Recovery Wizard is available for Windows 10/8/7/XP and Mac. While support for Linux is something that we would have liked to see as well, the lack of support shouldn't affect the majority.
It supports over 500 different file types including these from the following categories:
Images:
PNG, JPG, TIFF, TIF, BMP, GIF, PSD, RAW, CRW, ARWCR2, NEF, ORF, RAF, SR2, MRW, DCR, DNG, ERF, AI, XCF, DWG, X3F, etc.
Video:
MOV, MP4, M4V, 3G2, WMV, FLV, SWF, 3GP, MPG, ASF, RM/RMVB, AVI, etc.
Audio:
AIF/AIFF, WMA, MP3, WAV, MID/MIDI, AAC, M4A, OGG, etc.
Document:
DOC, DOCX, PDF, XLS, XLSX, RTF, PPT, PPTX, ODP, HTML, HTM, INDD, ODF, CWK, EPS, VSD, ODT, ODS, ODG, etc.
Archive:
RAR, BZip2, ZIP, 7z, SITX, SYS, SIT, DLL, LIB, 7ZIP, GZIP, etc.
Email:
EML, EMLX, MSG, EDB, DBX, BKL, PST, BMS, BKS, etc.
Jumping into the application, the FonePaw Data Recovery Wizard has a user-friendly interface that's incredibly easy to navigate around.
You have the option to select the file types you wish to scan for and recover and you can also pick the storage drive(s) from which you wish to recover the deleted files from.
The tool supports data recovery from drives with the NTFS, FAT16, FAT32, exFAT, and EXT file systems. Of course, some tools support recovery from other file systems too, however, these supported file systems should be more than enough for most scenarios.
It even has a quick recovery option that lets you recover deleted files without taking hours to scan the drive. However, the tool also has a deep scan option which takes longer but it also has a higher success rate.
That said, the tool also lets you preview files before you recover them so that you don't end up recovering unwanted files.
Pricing details
FonePaw Data Recover Wizard is easily one of the cheapest recovery tools available that does not compromise on features and functionality.
While the app does offer a free trial, you'll be better off purchasing a key for lifetime usage. It's available with the following plans (excluding sales tax):
Single-User License: $39.95/one-time payment
– Licensed on 1 PC
– Lifetime free updates
Family License: $79.95/one-time payment
– Licensed on 5 PCs
– Lifetime free updates
How to use FonePaw Data Recovery Wizard
The app functions in practically the same way on Windows and Mac. Hence, the steps below should be applicable for both operating systems.
Step 1: Download FonePaw Data Recovery from the official website on your Windows or Mac computer.
Step 2: Launch the installation media and go through the on-screen steps to install the software on your computer.
Step 3: Enter your email address and registration code in the pop-up if you made the purchase or click 'Order Later' to continue with the free trial.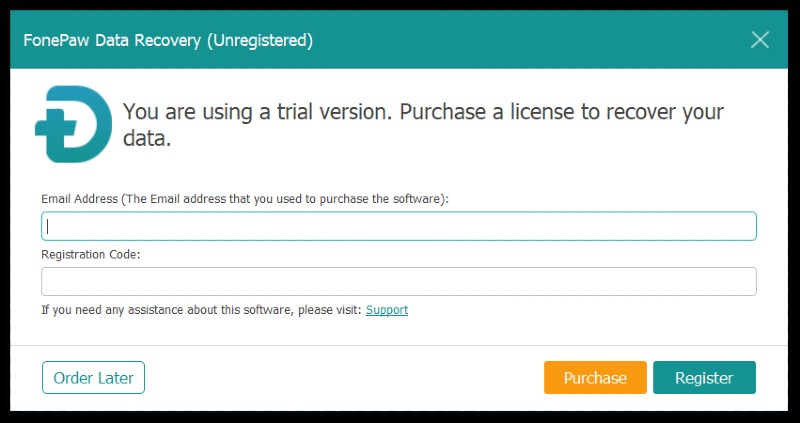 Step 4: Select the file type(s) that you wish to recover by checking or unchecking the options in the top row. By default, it will scan for all supported file types.
Step 5: Now select the storage drive/device/partition from which you wish to recover the deleted files. The tool will automatically recognize supported external devices when you connect them to your computer.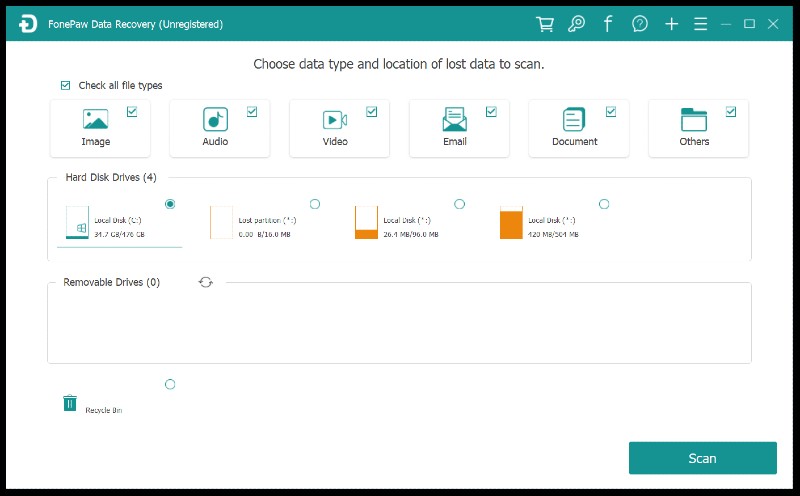 Step 6: Once you've made the selections click on the 'Scan' button that should be available in the bottom-right corner.
Step 7: If you aren't satisfied with the results of the quick scan, you can click on the Deep Scan button that should be located in the top-right corner.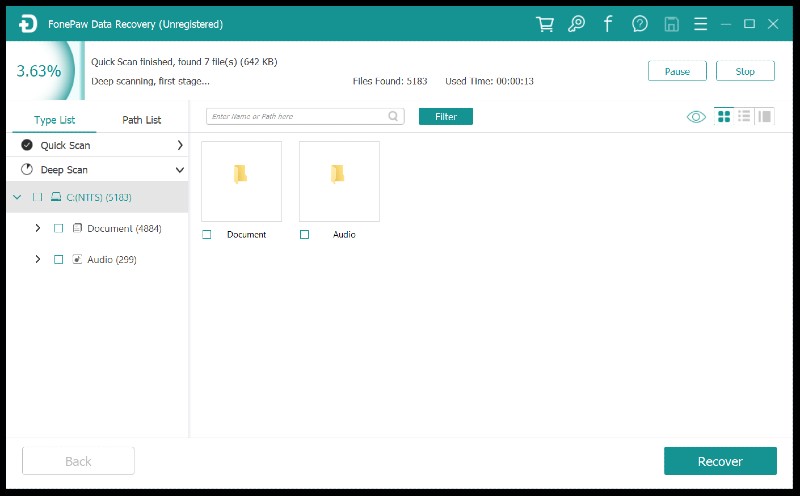 Step 8: Once the tool manages to find the deleted files, click on the 'checkbox' to select the files and then click 'Recover'.
That's about it. Super easy, right?
Conclusion
Taking into account the fact that many other common data recovery tools cost a lot and are often only available with yearly subscriptions, the FonePaw Data Recovery Wizard can easily be the go-to tool for anyone who needs a cheap, yet reliable data recovery tool.
FonePaw also promises that the software is 100% secure and is used by over 600,000 customers. This makes it an easy recommendation if you're in the market for an affordable data recovery tool that takes care of all the basics and then some.
The company even offers data recovery apps for iOS and Android devices that might be worth checking out if the situation arises.
=============
Disclaimer: This is a sponsored post, made possible in association with FonePaw. PiunikaWeb doesn't take any responsibility of the product being advertised here.
About FonePaw: FonePaw is a software company established in 2014 and is committed to providing simple but powerful software and services for mobile and desktop.
=============
PiunikaWeb started as purely an investigative tech journalism website with main focus on 'breaking' or 'exclusive' news. In no time, our stories got picked up by the likes of Forbes, Foxnews, Gizmodo, TechCrunch, Engadget, The Verge, Macrumors, and many others. Want to know more about us? Head here.
×
Want to work for PiunikaWeb and enjoy best-in-industry compensation & benefits? You'll be glad to know we're hiring experienced candidates.