Update (September 12): This coverage of ours gives you a top level view of major Android Auto issues introduced by the Android 9 Pie update.
Update (August 31):
Team Android Auto recently confirmed the black screen/app restarting issue hasn't been resolved for all those affected, and hence continues to be investigated.
We're aware that the black screen and app restarting issue is still present for some even after Android Auto version 3.5. We don't have more information to share at the moment, but we're looking into it.
Update (August 11):
Google fixes AA's buzzing Bluetooth call noise issue. See the details here.
Update (August 10):
The promised AA update to fix the black screen issue has officially released.
The latest Android Auto version has been rolled out. Please update to it, and let us know if you're still experiencing the app restart and black screen during navigation.
And regarding the buzzing noise issue, the matter is being looked into (as confirmed by someone from AA team).
Thanks for the details. We've forwarded this to the rest of the Android Auto and Android teams.
Original story:
As is usually the case with major updates, reports are now pouring in that the latest Android OS version, 9 Pie, has broken some key features.
A couple of issues faced by users of Google's in-car infotainment system Android Auto are coming to light.
So let's take a look at the problems one by one.
Black screen while navigating
Going by user reports pouring on Android Auto User Community (1,2,3), Android Auto crashes intermittently.
Basically, the display randomly goes black while, for example, navigating (Google Maps or Waze) or playing music.
And then after some time it automatically comes back to home screen of the app, resuming navigation or music. Meaning, a reboot occurs.
Complainants say:
As of last night, I experienced the same behavior in Music and the main AA home screen — the full app appears to be restarting regardless of the apps active within it. I also saw the same behavior with Waze – looks like a core AA issue vs. just Maps.
Randomly will go black a couple times on the way home while listening to music.
After about 15-20 minutes. The UI shifts all the way to the right as well after it comes back from being black.
Same issue. Waze/Maps would reset every few minutes. Screen goes black, and come back after a few seconds.
Screen will go black and reset after a few seconds. This happens every five minutes.
Sadly, this issue was originally reported in Android P developer beta on Google's own issue tracking website. But wasn't acknowledged back then.
And now when the same problem has sneaked into Android 9 Pie (stable build), the company has officially acknowledged the issue.
The confirmation came from an Android Auto team member on the company's official help forum.
Here's what they said:
We are aware of the black screen issue, and Android Auto frequently restarting during navigation after the Android P update. We are actively working on resolving this issue and will be rolling out a fix shortly in the next update (Android Auto app version: 3.5 and above). Your patience is highly appreciated.
A similar statement was issued by a Google employee on the company's issue tracking website thread where the matter is under discussion since Android P beta.
We are aware of this issue, and working on this. I will get back to you once I have an update.
Google is yet to confirm the release of the update that promises to fix the issue.
However, going by latest user comments posted on the relevant threads at Android Auto help forum and Reddit, seems like the update is already available on APKMirror, and has reportedly fixed the black screen problem for those who installed it.
Went to apkMirror to download and install AA 3.5.latest. (The latest version has an August 8 timestamp). I just ran some chores where I drove for about 15 minutes using Waze navigation. The black screen issue is gone.
Android Auto 3.5 has fixed it for me, no drop-outs for a 45 minute trip!
Installed 3.5 and running fine after a 30 minute drive. Good find on the early release app.
So those of you facing the black screen/crashing issue on AA while navigating, you can either wait for Google to officially release the update or get hands on the one available at APKMirror (here).
Loud buzzing noise during calling
Coming to the second issue, Android Auto users – specifically those with Sony's Auto dash unit (Sony XAV -AX100) – have been reporting a loud buzzing/humming noise while making/receiving phone calls.
While majority users face the problem when connected to the head unit via Bluetooth, some also encounter the same when connected through a USB cable.
Take a look at how some of the complainants word the issue:
Phone calls produce massive buzz/hum when making or receiving calls. Problem exists in both USB Android Auto, and also just plain vanilla Bluetooth connection. Problem occurs after a clean flash, and also occurs in Safe Mode (so not related to 3rd party applications).
Prior to upgrading to Pie hands-free calling via Bluetooth worked fine. After upgrading to Pie anytime the phone is in use all that can be heard is a loud electronic buzzing tone.
I have two Pixel 2 XL phones running Android Pie and a Pixel 2 on Oreo. When connected to my Android Auto head unit, the two Pixel 2 XL devices emit a loud buzzing noise during all incoming and outgoing calls, with no portion of the call audible to me, the listener, or to the folks I'm calling (they simply can't hear anything).
https://www.reddit.com/r/GooglePixel/comments/95qgli/android_pie_broke_my_bluetooth_phone_calling/
https://www.reddit.com/r/AndroidAuto/comments/9560bs/awful_buzz_when_making_phone_calls_on_android_pie/
One of the users also shared a video showcasing the problem.
If that's what everyone is experiencing then it's safe to say the problem has rendering calling through Android Auto useless.
Complaints regarding this are building up on the official Android Auto User Community (1,2), while a relevant bug report exists on Google's Issue Tracker as well.
Like the issue discussed in the beginning, loud noise during calls also continues to persist since Android P beta (as it was reported on issue tracker earlier as well).
But unlike the black screen issue, this problem hasn't been acknowledged by the company yet.
Looking at the proliferation of complaints, we hope Google looks into this matter as well and does the needful to fix things up (if the glitch lies at their end).
Anyway, we'll let you know as and when further developments takes place on this front.
PS: Android 9 Pie has already rendered many apps incompatible.
Note: We have also compiled a (continuously updated) list of issues/problems/bugs reported with (or triggered by) Android 9 Pie ever since it got live. Take a look to catch hold of all Pie-related issues.
PiunikaWeb is a unique initiative that mainly focuses on investigative journalism. This means we do a lot of hard work to come up with news stories that are either 'exclusive,' 'breaking,' or 'curated' in nature. Perhaps that's the reason our work has been picked by the likes of Forbes, Engadget, The Verge, Macrumors, and more. Do take a tour of our website to get a feel of our work. And if you like what we do, stay connected with us on Twitter (@PiunikaWeb) and other social media channels to receive timely updates on stories we publish.
×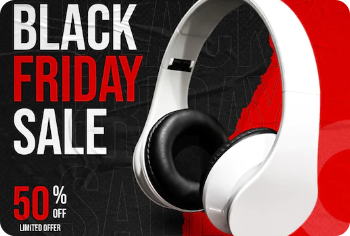 SOCIAL MEDIA
---
Get updates on the latest posts and more from PiunikaWeb to your social media accounts follow us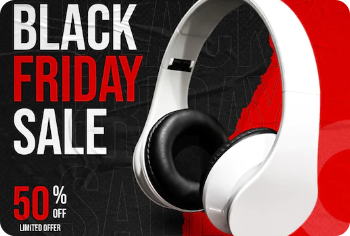 NEWSLETTER
---
Subscribe to our newsletter!
Get updates on the latest posts and more from PiunikaWeb straight to your inbox and Get updates on the latest posts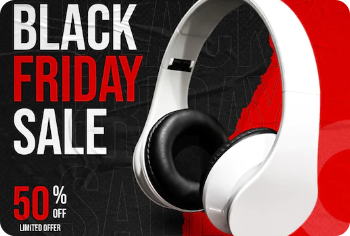 MAJOR CATEGORY