This is our daily digest series, wherein we bring to you a curated list of top 10 technology news from around the world.
In today's edition, you'll read about smart speakers preferring some accents over other, WhatsApp's new measures to counter fake news, Amazon app's new AR feature, and lots of other useful and impactful news stories.
So without any further ado, here's the list:
WhatsApp strengthens its fight against fake news
We recently told you about WhatsApp's efforts to tackle fake news menace (which has even resulted in people being killed in countries like India).
Now, further strengthening their efforts in this fight, the company has announced limit on forwarding messages. Specifically for India, this limit is set to 5 chats. In addition, the quick forward button next to media messages will also be removed in the Asian country.
Here's what the company exactly said:
Today, we're launching a test to limit forwarding that will apply to everyone using WhatsApp. In India – where people forward more messages, photos, and videos than any other country in the world – we'll also test a lower limit of 5 chats at once and we'll remove the quick forward button next to media messages.
More info here.
"Amazing Red" Limited Edition Sony PlayStation 4 Pro
Sony has made available a new red colored PS4 Pro console. Dubbed Amazing Red, the console is being launched as part of a Spider-Man bundle. While there have been special editions for their previous consoles, this one is arguably more vibrant and eye-catching.
With red colored console to similarly colored joysticks, along with a huge Spiderman logo in white at the top, it surely is an eye candy. They are also providing a lot of goodies along with it. There sure has been a lot of red colored devices this year (read: iPhone 8 Red, Oneplus 6 Red).
The new gaming console is already on pre-order, with availability set for September 7. It costs $399. More info here.
Samsung Galaxy S and Note lines to have a love child?
Want a Galaxy S series phone with an S Pen? Confused? Well, it could soon become reality as there are reports that Samsung is planning to merge its Galaxy S series and Galaxy Note series lineups.
This is due to a variety of causes, with the main being not enough reasons for the consumers to switch to the Note series over the S series. More info here.
Now see when your Instagram contacts are online
The ability to chat with your friends on Instagram has received a boost, with the app now letting you know who all are online.
When your friends are active on Instagram, you'll see a green dot next to their profile picture in various spaces within the app, including the Direct inbox and your friend list when you share a post from feed. You will only see status for friends who follow you or people who you have talked to in Direct. You can easily hide your own status and turn off the ability to see when your friends are active in your settings.
More info here.
Amazon app gets "Part Finder" feature to help you buy things like screws
You'd know the trouble that one has to go through while shopping online for little things like screws. You basically have to eyeball its size and length along with the type of screw head. And worse, most of the times you won't find the right one even after specifying all details.
The good news is Amazon has now included a new AR feature – dubbed Part Finder – in their iPhone app, that lets you scan any screw and lists purchasable as well as similar items to it.

Image credit: Shannon Liao/ The Verge
More info here.
Google Maps motorcycle mode now available in more markets
Google Maps' Motorcycle mode, which as the name suggests is aimed at two wheelers, was first launched in India. The latest news is the functionality has now arrived in a bunch of markets.
The feature is now available on Google Maps for Android in Hong Kong, Indonesia, Malaysia, Myanmar, the Philippines, Singapore, Taiwan, Thailand, and Vietnam. iOS users should also be getting it in the near future, although Google hasn't said anything in this regard.
More info here.
Waze now compatible with Android Auto on phone
The world's largest community based traffic and navigation app is now fully compatible with Google's in car infotainment system Android Auto. Previously, you could only view Waze through the car's head unit display and not on the phone when connected.
But now you can use Waze with Android Auto on both the car's head unit as well as the phone's display.
More info here.
HTC quells rumors of its quitting Indian smartphone market
Shortly after there were reports that Taiwan based HTC is exiting the Indian smartphone market, the company has confirmed that's not the case.
Here's what the company has said:
HTC will continue to sell its award-winning smartphones in India; indeed, we have just launched the HTC Desire 12 and HTC Desire 12+ in the India market. HTC always seeks new efficiencies in operation, and regularly reviews the channel and product strategy to ensure appropriate offerings in each market
More info here.
Google's AI experiment that tracks and mirrors your movement
There are a lot of applications for Machine Learning and AI. For example, it could be used guess and display pictures similar to the poses you make.
Yes, that's true. People from the Google Creative Labs have achieved this through their Move Mirror experiment. Take a look at the following video as proof:
More info here.
Smart speakers not compatible with all accents?
AI has been advancing at a very fast rate, to a point where it is now capable of calling and talking to real people without them even realizing that it is a machine that they are talking to (read: Google Duplex).
But still, there are some fundamental issues plaguing AI devices. Specifically, smart speakers like Google Home and Amazon Alexa reportedly prefer some human accents over other, resulting in different experiences for different users.
Authors at Washington Post did an in-depth research on this. It's an interesting read – don't miss it.
PiunikaWeb is a unique initiative that mainly focuses on investigative journalism. This means we do a lot of hard work to come up with news stories that are either 'exclusive,' 'breaking,' or 'curated' in nature. Perhaps that's the reason our work has been picked by the likes of Forbes, Engadget, The Verge, Macrumors, and more. Do take a tour of our website to get a feel of our work. And if you like what we do, stay connected with us on Twitter (@PiunikaWeb) and other social media channels to receive timely updates on stories we publish.
×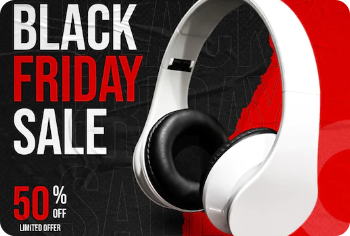 SOCIAL MEDIA
---
Get updates on the latest posts and more from PiunikaWeb to your social media accounts follow us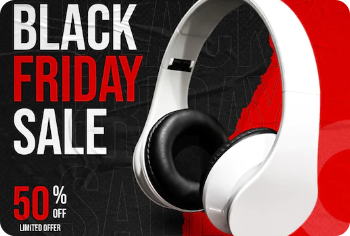 NEWSLETTER
---
Subscribe to our newsletter!
Get updates on the latest posts and more from PiunikaWeb straight to your inbox and Get updates on the latest posts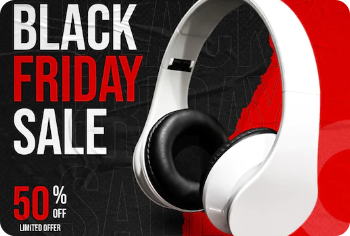 MAJOR CATEGORY